Teachers' page
To reach the teachers page: click here.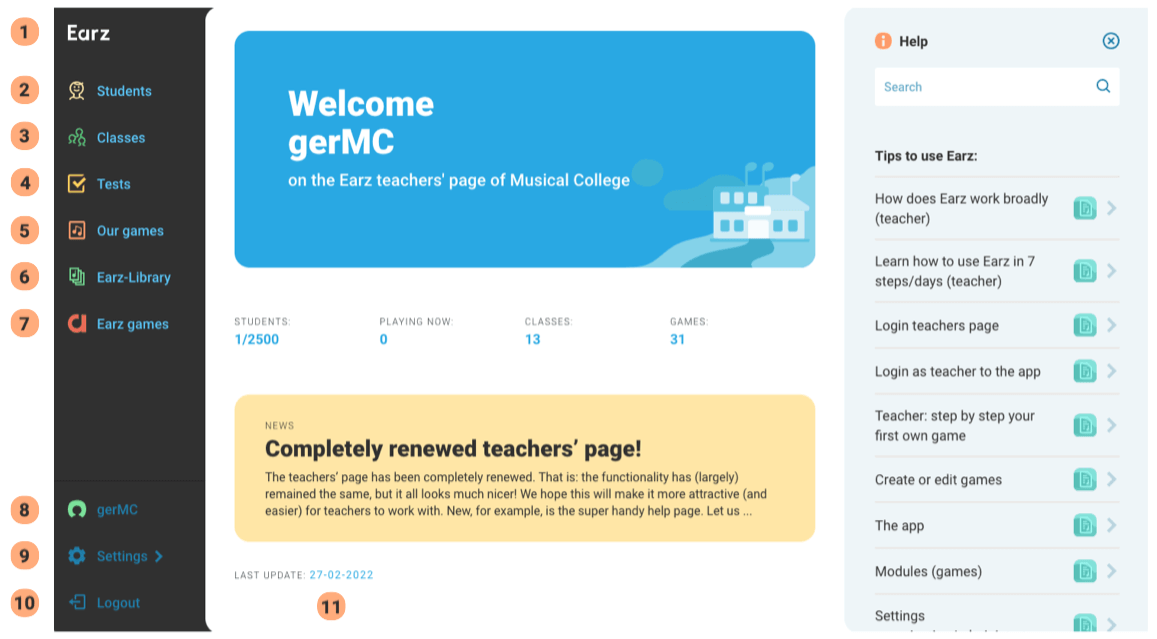 (8) Settings of your own teacher account are not the settings of the organization! These can only be changed by the administrator (9); click here for more info.
You can change here (see image below):
• your e-mail address
• your language of the teachers' page
• your personal password for the teachers' page.