Settings organisation
Log in to the teachers' page and click on Settings in the upper right corner.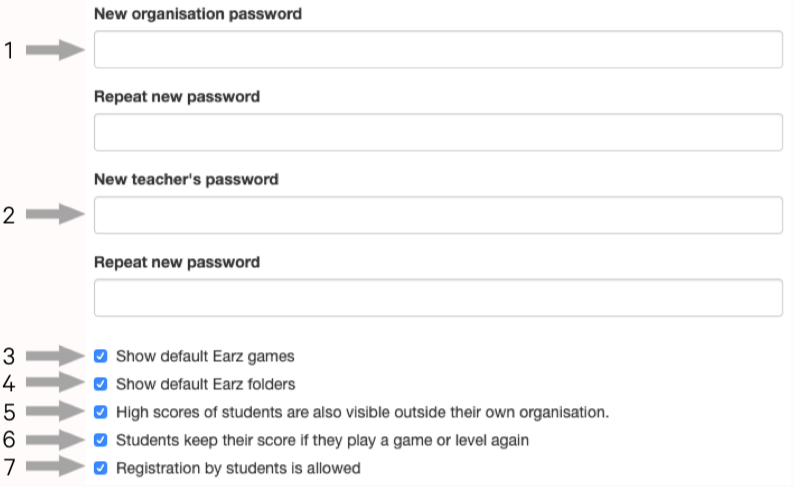 (1) Change organization password as desired (= password that is also used to log into the app).
(2) Change teacher password as desired.
(3) Show default Earz games in the app or not (can also be set per class).
(4) Show default Earz folders in the app or not (Dutch version only).
(5) Privacy setting not checked entails that names and highscores are not visible outside of the institution.
(6) Students retain or lose their points when they play again.
(7) Login students:
• Ticked = everyone can log in "freely" into the app, with any chosen login name
• Unticked = institution must enter a list of names per class. Students can only log in with these names.