That's how you take a test with Earz
It's perfectly okay to take a test or an exam in Earz. If a game is a test it can only be played once in the app by the player and it will only be visible at a preset time.
Follow the steps below to turn a game into a test:
In the game overview, click on the game in question, click on the pen icon at the top right and scroll down: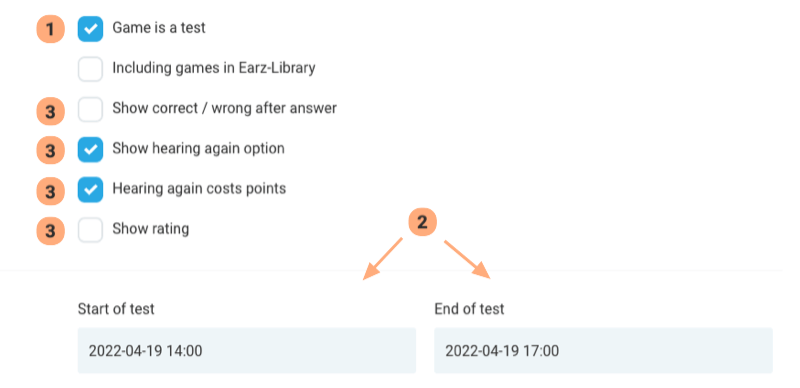 1 Check Game is a test
2 Enter date + time when the test should be visible in the app
3 Tick on/off as desired
Click Save and set Game active to Yes.
Check if everything is set up correctly by clicking on Tests in the menu.
Please note: if your test is not visible here, you have set something incorrectly (e.g. date, or not activated)!
This game can now only be seen in the app on this date and time and is clearly recognizable for the students concerned: