Student Tracking System
Overview of students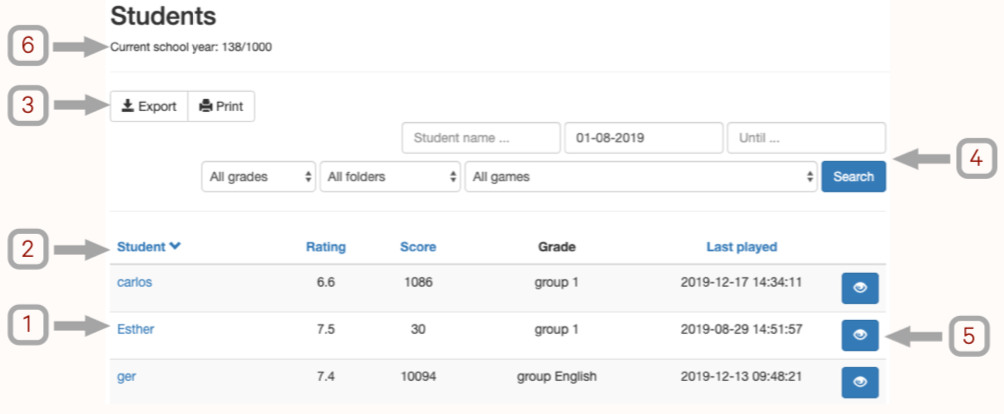 (1) Names of students (click for results per student; see below)
(2) Click to sort
(3) Export as CSV file or print
(4) Select students to be displayed. For Livescore: Select game.
(5) Click for results per student (=1)
(6) Current school year: number of pupils logged in/max. number of pupils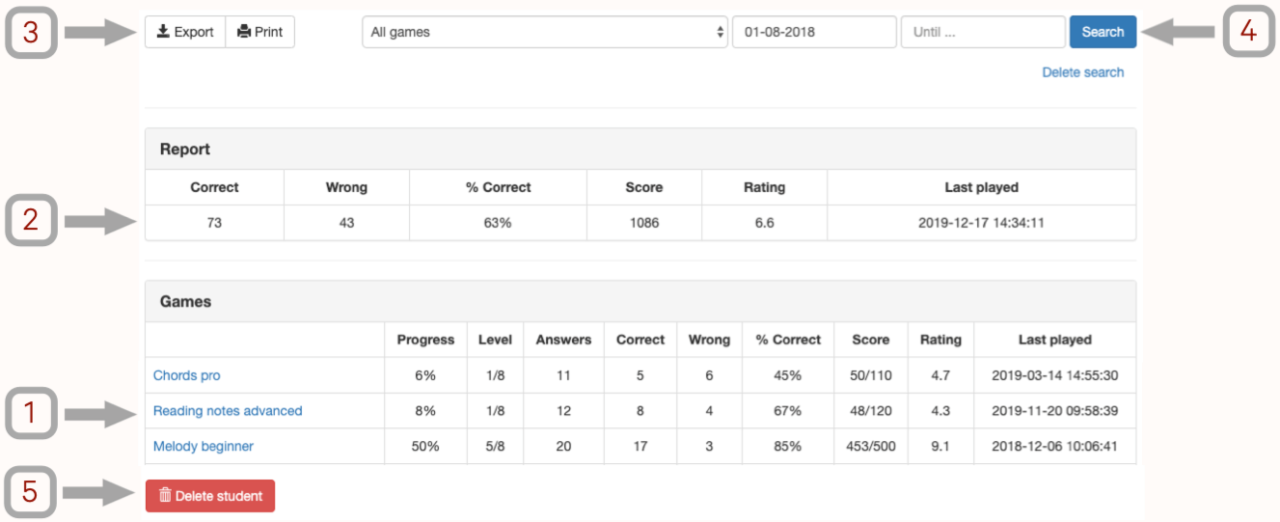 (1) Results per game (click for more info; see below)
(2) Total score
(3) Export as Excel file or print
(4) Select game(s) to display
(5) Remove student (Note: their scores will also be removed!)
Results per game per student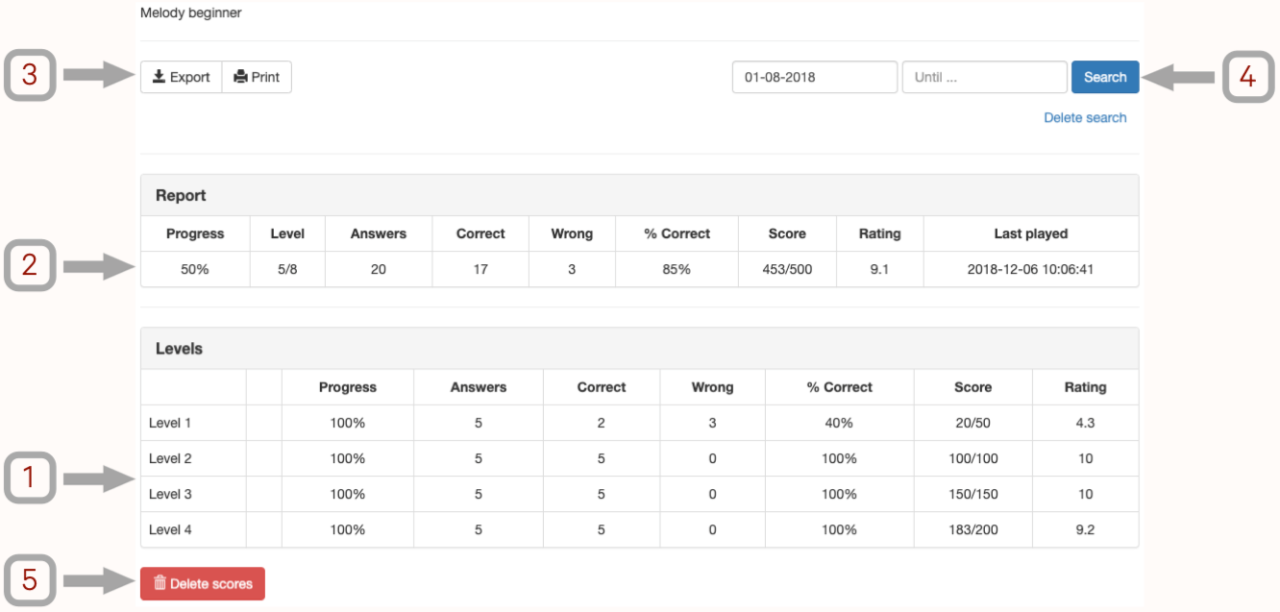 (1) Results per level
(2) Total score of this game
(3) Export as Excel file or print
(4) Select period
(5) Deleting scores if necessary
Do you want insight into the performance per topic? Click here for tips.
Livescore
Click on the Livescore button (which appears when you have selected a game) so that you can follow 'live' the scores of the players in that game; the screen is automatically refreshed every 10 seconds.
In this way, let the students 'play against each other'. Show this screen if you want, for example on a smartboard or via Zoom.