More than 600 organizations have already opted for Earz
Read some of their experiences below:
"We have been using Earz for many years with great pleasure. "

"Both students in primary and secondary like to work with the app. That they at their own level and pace the different parts / games can play works very pleasant. Congratulations on the way you keep innovating Earz and thinking along with the users."

Anouk Sterk,
teacher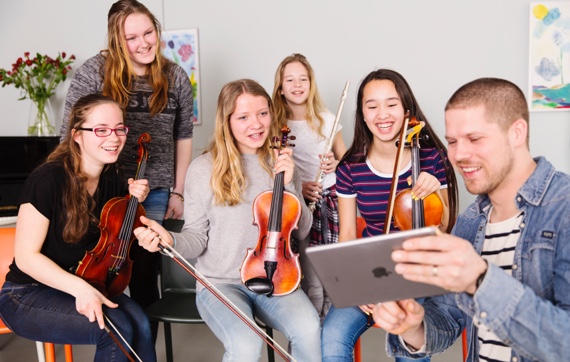 "First of all, all compliments on Earz.

We've been working with it for a couple of years, and it's working great."
"Works brilliantly!

We are in the process of renewing our theory method. In this, we are incorporating various assignments that the children then have to carry out via the EARZ app."
"Every time I am pleasantly surprised with a new update. Nice!

We enjoy using the app at school. I regularly prepare new assignments for my students."
"Congratulations on your app from our section.

How easy this works. I expected it to be much more complicated!"
"The game element added in the new version is really brilliant.

Is picked up very well by the students."
"We've been working with Earz for a number of years.

Very satisfactory I can say."
"What a great update EARZ has had,

looks great and it works perfectly!"
"What a great game!

The students like it a lot (and I find it very instructive)."
"It all looks very good, it sounds good and it is very effective!

Especially in the classroom I really like the fact that it clearly works with pictures and the working methods fit in very well with the children."